Welcome from the Headteacher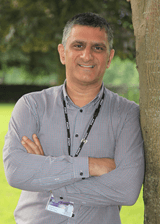 Dear Parents/Carers,
I am very pleased to welcome you to Carr Green Primary School. We are very proud of our school which was judged to be 'Outstanding' by Ofsted at our last inspection.
Our goal is to help children become reflective, confident and caring young people who love learning. We are committed to helping children become respectful, responsible and resilient and these values are at the heart of our culture. We have a wide range of fantastic facilities and resources, including people, and we use these to enrich the children's learning experience. Activities beyond the school day extend into all sorts of clubs and activities and these provide children with the opportunity to engage in new and challenging situations.
Our Social, Moral, Spiritual and Cultural programme reflects our values and ensures that our children understand that diversity and difference is something to be embraced and celebrated. Building and maintaining healthy relationships is central to our policy and practice; everyone in our school community has a voice and we promote good communication through intentional opportunities to listen to one another.
We regard every child as unique with their own strengths, quirks (!) and areas to develop. Children come from differing family cultures and situations and we ask you to remember this from the moment you come into our school grounds. We don't believe in 'perfect' children (or adults for that matter!) but we do believe in being totally inclusive. There will be times when your child gets it wrong and other children will get it wrong. There'll be times when you may feel embarrassed about your child's behaviour; the main thing to remember is that children are not just learning to read and write, they are learning about how to show respect, take responsibility and develop resilience.
That's a journey, for all of us.
Paul Mashinter
Headteacher