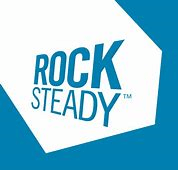 Click on the 'Rock Steady' logo for information and booking details for band lessons on the electric guitar, drums, keyboard or vocals!
Our School Ethos & Values
We are very proud of our school ethos, which was recognised by the NSPCC's Listening Schools Co-ordinator as "wonderful!". We value everyone at the school as individuals and aim to make the school a place where people feel happy, safe and encouraged to achieve their full potential. Our full school ethos and values statement can be found here.